To buy my books on AMAZON, click on
http://tinyurl.com/l4j9ow9
My newest Short Story

"The Wasteland Keeper"

is available for free to my subscribers.
If you like to read more about my work, or be surprised sometimes with an unexpected short story, you can subscribe to my newsletter. You can unsubscribe at any time.
I hope you enjoy reading my short story "The Wasteland Keeper"
and wish you a beautiful day!
Olivia was not allowed to drink coffee at home.
She was only 8 years old.
But now and then, when she went to play at a neighbor's house,
an old woman, Marlene, gave her a coffee, with two spoons of sugar.
wasn't really a house, it was more some pieces of wood nailed together with some metal plates over it.
The garden around the house wasn't a real garden, but a wasteland,
a perfect place for kids to pretend to be in a real jungle,
opening the path to new discoveries;
a nightmare for parents, running to the hospital, searching for stitches or vaccines, as their kids once again got rusted nails in their feet, through their flip-flop sandals or running shoes.
Marlene wasn't a real registered owner,
but she lived there for so many years that she could be recognized as an owner – if she would like to take the place out of the heirs' hands and fight about whether she or the trust fund would pay the taxes for it until it could be decided who owns the place, the Heirs or Her –
living there so many years that even she couldn't remember how many they were.

She believes to have been born there.
She lived there for so many years that the whole neighborhood saw it as her place; Marlene became part of the landscape.

The ugly part you did not see anymore, focusing only on the beautiful part of your life.

Accepting, ignoring and moving on.
A poor house with a big devastated garden,
in the middle of a fancy neighborhood.
Categorized between Wasteland and Magic Space, depending on the point of view or mood of adults or children.
Where people had electronic gates and alarms, glass shards on top of their walls,
Marlene had an old wall, grey, made by blocks, full of graffiti expressions and drawings.
Where people had house walls, she had wood plates.
Where people had swimming pools, she had an old tub, covered with cement to fill the holes.
Where they had slides and swings, she had old tires and mounds of earth.
Where people had a ceiling, she had metal plates,
of the kind that seemed to be singing as raindrops fell over them.
a nightmare for real state agents trying to sell the houses around her
place, as some were free and available from time to time.
A cup of coffee with 2 spoons of sugar is what she offered to all her visitors, kids or adults.
For the kids, she was the keeper of a magical place.
For adults, the wasteland keeper.
No matter what point of view, she was the keeper as each and every one of them enjoyed her coffee.
Now and then Olivia was allowed to visit Marlene and spend some time in paradise.

A place where she could take her sandals, flip-flops or running shoes off, leave them on the ground and climb a tree.
Walking around the Coffee trees, also called Coffea trees, from time to time she tasted some of the red or purple fruits, chewing the seeds, the two coffee beans she could find inside of it, laughing as Marlene told her not to eat raw coffee beans, better to search for berries, bananas or other edible raw things.
to read the full story f
or free today, subscribe my mailing list
to buy SG- Suicide Game click on the link for your country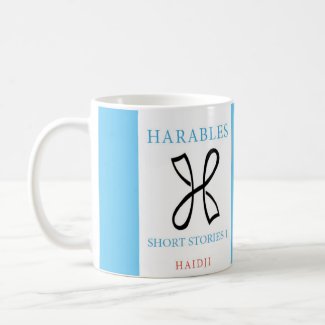 Instagram - @haidjiofficialprofile